WEICON Visor Cleaner
Special cleaner for visors and eye-protection screens
WEICON Visor Cleaner is the ideal product for the cleaning and care of sensitive plastic and glass surfaces, e. g. visors, safety goggles, welding face shields, protection caps, safety glass etc.
Impurities caused be insects, dirt, dust, grease or nicotine are carefully removed without leaving residues.
Visor Cleaner is antistatic and antireflective, reduces dazzling and improves the sight.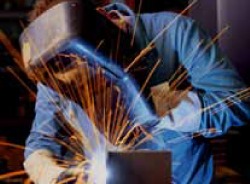 Applications:
Visors of all kind
Welding face shields and goggles
Eye-protection and safety glasses
Plastic housings on CNC machines, printers, scanners, etc.
All other plastic and glass surfaces
Directions for use:
Shake can before use. Spray Visor Cleaner onto the surface, let it work for approx. 20 seconds, then wipe it off – ready.
On sensitive surfaces or electrical appliances, spray Visor Cleaner onto a soft, lint-free cloth and clean the surface with light pressure. Repeat process if necessary. Make sure that the material does not penetrate into the inner parts of electrical appliances.
Only for cleaning switched-off and cooled-off appliances (pull out mains plug).
Packaging:
200 ml spray can, Art.-No.: 11211200