WEICON Copper Paste
Copper Paste is a protecting, separating and lubricating agent for highly stressed parts, used as assembly lubricant for threaded joints and sliding surfaces of all kinds.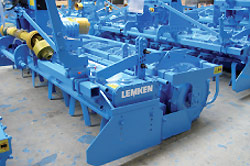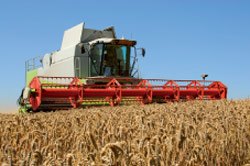 Even with temperatures of -20°C (-4°F) to 1,100°C (+2,012°F) and corrosive atmospheres, fretting corrosion and seizing is prevented efficiently.
The strongly-adhering paste consists of special additives and a combination of solid lubricants made of graphite and copper particles. This ensures low friction values in threaded joints and excellent separating characteristics.
WEICON Copper Paste provides an efficient lubricating and separating layer on plugin tools, wear bushings and threaded, plugged-in or bayonet joints of all kinds, thus protecting the functional surfaces from corrosion and seizing.
Application:
Vibration reduction on brake shoes and guides
Brake cams and pins
On battery poles and electric connections at cars and heavy vehicles
Tire bolts and nuts
Wear bushings at electro, pressurized-air and hydraulic hammers, e.g. flat or pointed chisels, spades, pile hammers, etc.
Characteristics:
Strong adhesion power and high temperature resistant
Very good thermal conductivity
Free of sulphur, lead and nickel
Very low coefficient of friction
Resistant to water and corrosion
Very good separating and lubricating properties
Instructions for use:
Depending on the degree of soiling, clean and degrease surfaces with WEICON Cleaner S first. Used threads should be cleaned with a wire brush and Weicon Cleaner S. Apply a good quantity of Copper Paste with a brush, cloth or plastic sponge. On threads it is important that Copper Paste is applied down to the thread root to ensure a good sealing effect. Copper Paste must not be mixed with greases or oils to avoid changes in the material characteristics.
Storage:
Keep WEICON Copper Paste in a dry place and at room temperature. At temperatures of +18°C to +25°C, unopened containers can be stored 24 months from delivery date.
Packaging:
30 g Pen, Art.-No.: 26200003
450 g Can, Art.-No.: 26200045
1,0 kg Can, Art.-No.: 26200100
10,0 kg Bucket, Art.-No.: 26200910
400 ml Spray Can, Art.-No.: 27200400